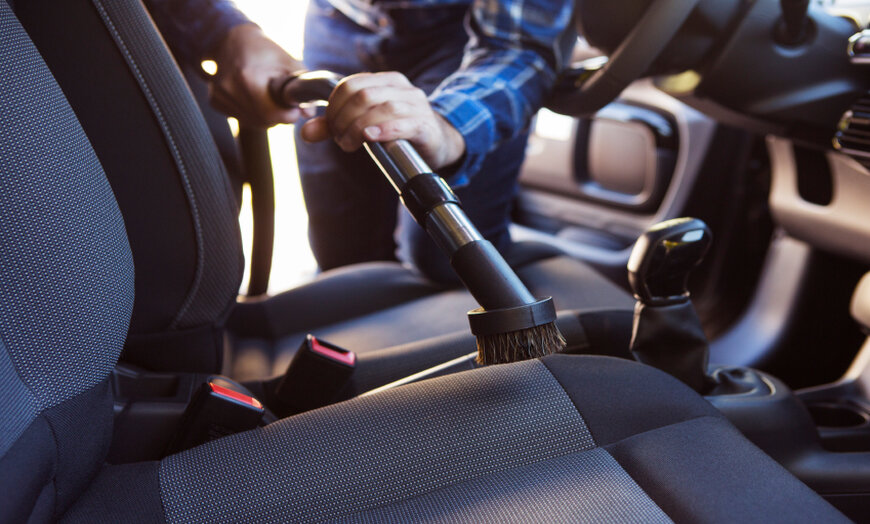 SEATS & CARPET SHAMPOO
Our Customer's Preferred Detailing Package, takes your interior from dirty to freshly cleaned. A balance between the basic and the premium, the Customer's Preferred Detailing Package is guided by the customer's preference, and as pre-instructed, we'll clean preferred area(s) of concern to include, seats & carpet shampoo, floor mats, door panels, dashboard, vents, visor, windows, cup holder, space between the center console and seats, and others will all be thoroughly steam cleaned and follow up with heated extractor cleaning for the seats & carpet, while leather seats will be deep cleaned.
We promise to use our best efforts while cleaning the interior, using methods such as steam cleaning, shampooing, and the use of industrial grade heated extractor to remove any and all stains.
Some stains might not be totally removed, but they'll be removed about 15x better than they were before. This depends on the kind of stain, how long it has been there, and the type of material it is on.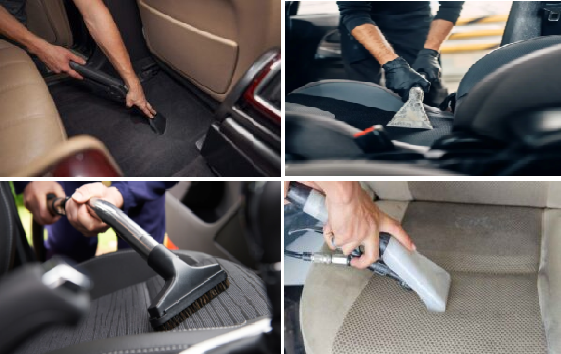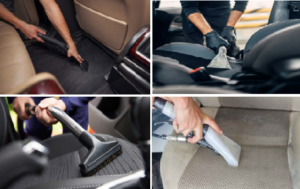 We use industrial grade steam cleaner, shampoo, and heated extractor for detailing. We'll also use MIRCO-Ban to help you reduce the spread of germs on your vehicle's interior surfaces, as well as apply appropriate dressings to shield your dashboard, leather, and steering wheel from harmful ultraviolet radiation.
Here Is Our Cleaning Process:
Removing all items: put all the personal items that was removed from the car into a bag, so we can have a better cleaning process without items getting on our way and once we are done, we will put your items where they were.
Thorough vacuum: All interior will be vacuumed including the trunk.
Shampoo, Steam cleaned and, or heated extractor cleaning: Seats and floor mats: spray, agitate the stains with a drill brush, steam cleaned and follow up with heated extractor cleaning to remove the excess water out of the seats and carpet. All upholstery will be cleaned and extracted.
Clean vinyl, plastic and leather – Use brushes, pads, and compressed air to deep clean plastic surfaces like door panels, center console, cup holders etc.
Clean windows and mirrors: We'll clean and wipe down all interior glass and mirror.
Final Details – Before we turn the vehicle in, we will thoroughly check for any missed areas or areas that we can improve.
Tasks to be performed:
Thoroughly vacuum the Interior

Seat and carpet steam cleaned, shampoo, and follow up with heated extractor cleaning

Steering wheel compartment, instrument cluster, and side panels cleaned

Space between the center console and seats vacuum steam cleaned

Floor mats, and door panels steam cleaned

Dashboard, vents, visor, windows, and cup holder steam cleaned

All cracks and crevices cleaned

All panels applied with a shine dressing
Have More Questions? Visit our FAQ page where we answer a lot of your questions from different services.